Armada de Blainville-Boisbriand
Quebecor has been the co-owner of the Armada de Blainville-Boisbriand since 2011. The famously tenacious team has won its division three times in the last five years and made it to the President's Cup final in 2017. With its deep roots in the community, the Armada is the pride of the Lower Laurentians. It plays its home games at the Centre d'Excellence Sports Rousseau in Boisbriand.
The other co-owners of the team are Joël Bouchard, Jean-Sébastien Giguère, Daniel Brière, Ian Laperrière and Pierre Gendron.
Visit the Armada site (only available in French)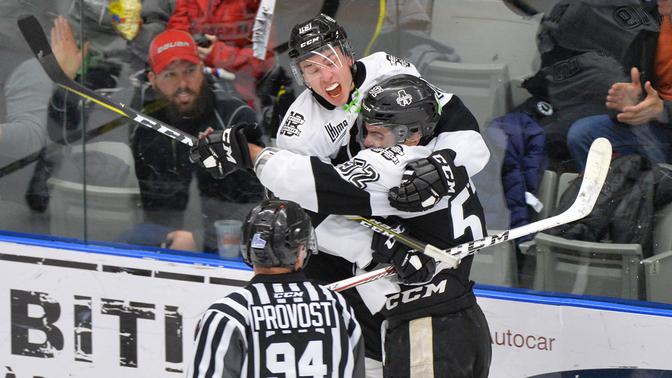 Remparts de Québec
Quebecor has owned the Québec Remparts since 2014. In 2015, the team took up residence at the Videotron Centre, where it set a new attendance record for the Québec Major Junior Hockey League and the Canadian Hockey League.
The Remparts are a team steeped in tradition and history. Hockey greats such as Guy Lafleur, André Savard, Guy Chouinard, Patrick Roy, Simon Gagné and Marc-Édouard Vlasic have worn its jersey.
Visit the Remparts site (only available in French)