A culture of environmental responsibility
We support the fight against climate change and Québec's energy transition through initiatives such as our transportation electrification plan. We are reducing our environmental impact on a daily basis in order to move towards a sustainable economy and future.
Electrification, #electrique
Quebecor's objective: 100% electric
Quebecor has long been committed to environmental protection; it has now set one of the most ambitious targets of any company in Canada by embarking on the electrification of its entire vehicle fleet.
Quebecor's 100% electric transportation plan will eventually extend to all of its 1,100 vehicles, which already include nearly 30 electric cars. This will reduce Quebecor's greenhouse gas emissions by more than 50%, the equivalent of 85,000 flights from Montréal to Toronto for one person.
More info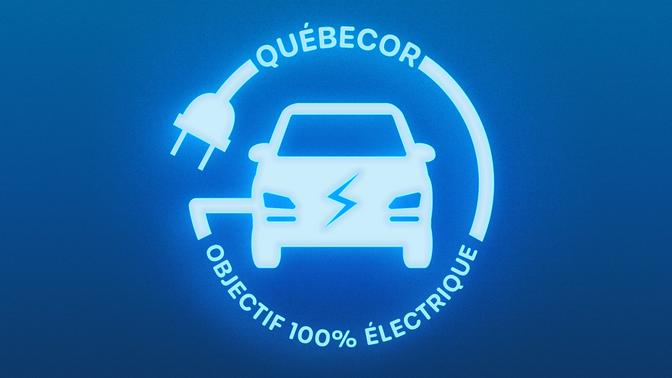 The environment is everyone's business!
Every day, we take action in ways large and small, in conjunction with all our subsidiaries, to reduce the environmental impact of our activities and encourage our employees, customers, partners and the general public to adopt green behaviours.
Read our environmental commitment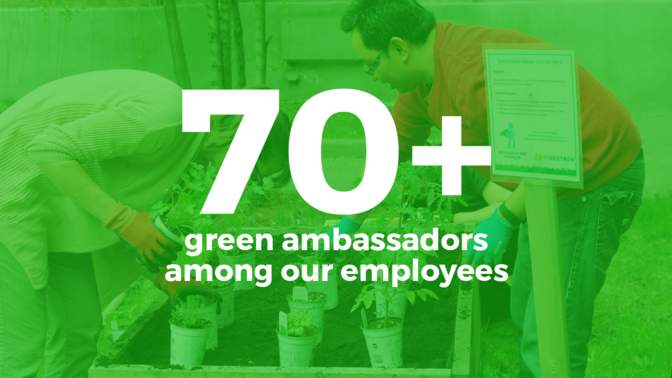 United for the environment
To protect our environment we need to raise awareness across the board. We are therefore committed to rallying our employees to the cause and supporting organizations that promote environmental responsibility.
Actions for the environment:
Participating in PARK(ing) Day, an international event in which parking spots are temporarily transformed into green, artistic, userfriendly spaces

Organizing environment fairs featuring local businesses for our employees

Participating in the Montréal transit commission's OPUS+ program and the BIXI Corporate program to encourage head office employees to use sustainable transit, earning recognition from Voyagez Futé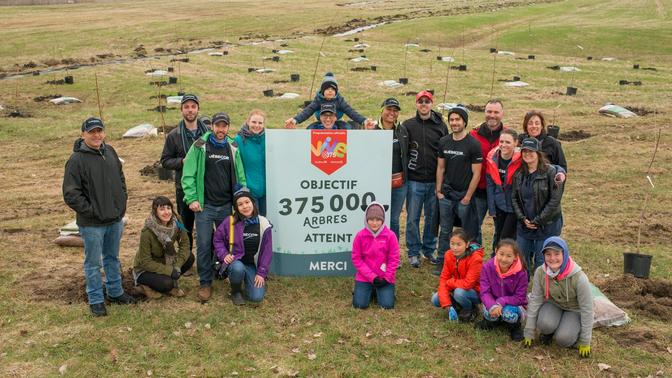 Green events
Gestev, our event management subsidiary, applies responsible practices certified under Bureau de normalisation du Québec (BNQ) Standard 9700-253.
At its events, Gestev practices sound waste, energy and water management, minimizes greenhouse gas emissions, uses local suppliers and/or gives priority to local products.
Find out more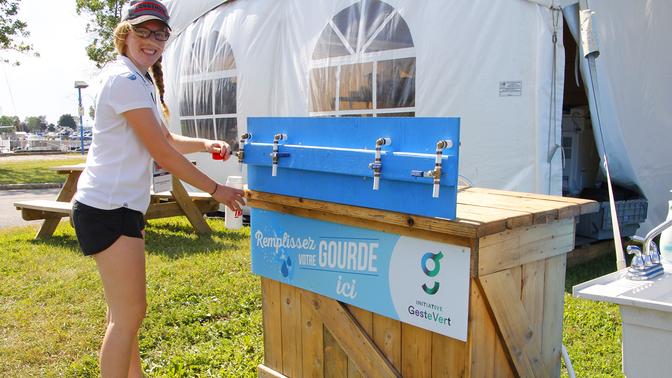 Recycling of electronic devices
We are making a major effort to reduce, reuse, recycle and recover so as to reduce the amount of waste diverted to landfill.
Videotron has introduced two large-scale programs. First, since 2008, it has been encouraging members of the public to bring mobile devices and other small electronic equipment to any of its locations across Québec or to its Le SuperClub stores.

Secondly, to manage the wastes produced by network maintenance and upgrades in a responsible manner, Videotron has joined forces with the community-based organization Service d'intégration au travail-Mauricie, which administers the 2e vie program for environmentally friendly management of outdated electronic equipment while helping people living with mental health challenges enter the job market.
Actions to support waste recovery:
More than 4.5 million outdated electronic devices collected under Videotron's We Recycle program between 2012 and 2016

Organic wastes recovered at the Videotron Centre
Find out more about We Recycle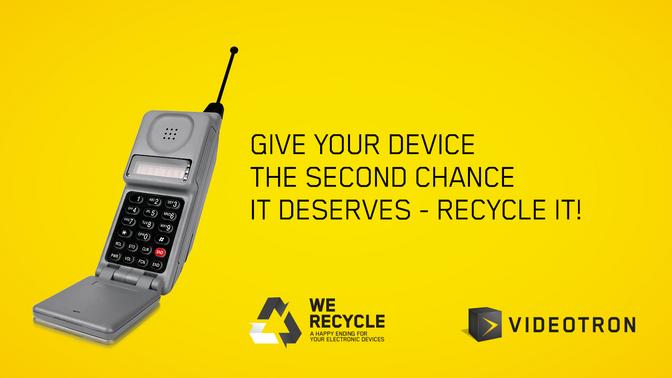 Procurement, #approvisionnement
Responsible use of natural resources
Responsible procurement is another linchpin of our green strategy. We are focusing our efforts on using responsibly sourced paper, buying local and factoring environmental criteria into our contract award process.
Actions to support responsible procurement:
Quebecor Printing: Obtained Forest Stewardship Council® (FSC® C111719) chain-of-custody certification in 2012

Book Group: Printing all black-and-white books on paper made of 100% post-consumer fibre

TVA Publications: Printing magazines on FSC®certified paper

Videotron: Promoting online billing

Videotron Centre: Using recyclable or compostable cups, ecological cleaning products, etc.
View the Supplier Code of Conduct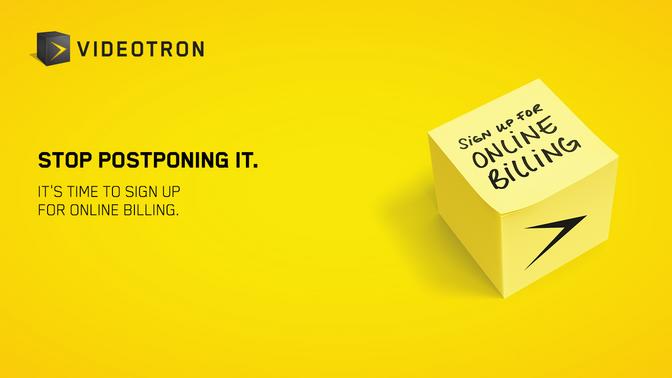 Energy and greenhouse gases, #energie
Greenhouse gas reduction and energy efficiency
We make wide-ranging efforts to optimize the energy efficiency of our operations, reduce greenhouse gas emissions and decrease our carbon footprint.
Quebecor has been reporting its carbon emissions to the Carbon Disclosure Project since 2011. The process enables the Corporation to track its energy consumption and identify more opportunities for greenhouse gas reduction.
Actions to rationalize energy consumption:
Videotron: Phasing in electric vehicles and installing auxiliary hybrid systems on its bucket trucks to limit engine use

Videotron Centre: Built and managed to meet LEED Silver certification requirements

Quebecor: Head Office has one of Montréal's highest urban green roofs

At our various sites: Energy efficiency projects (automated lighting systems, programmable thermostats, etc.) and 8 electric charging stations

Environmental Affairs department: Produced an energy efficiency guide to support sustainable management of the premises of Quebecor and its subsidiaries