A culture of personal excellence
At Quebecor, providing a stimulating work experience means giving our employees opportunities for hands-on participation in large-scale projects created for Quebecers. It means providing a balanced, open and inclusive environment, leveraging everyone's strengths and ideas, giving every person a chance to give their best, scale new heights and realize themselves within the Quebecor family.
Health and wellness, #santeetmieux-etre
Health and wellness program
To encourage all our employees to keep fit and adopt a healthy lifestyle, we have a Health and Wellness Program covering physical, psychological, financial and social health. It provides employees with an array of free professional services and supports, including mental health webinars, healthy eating workshops and weekly online exercise classes.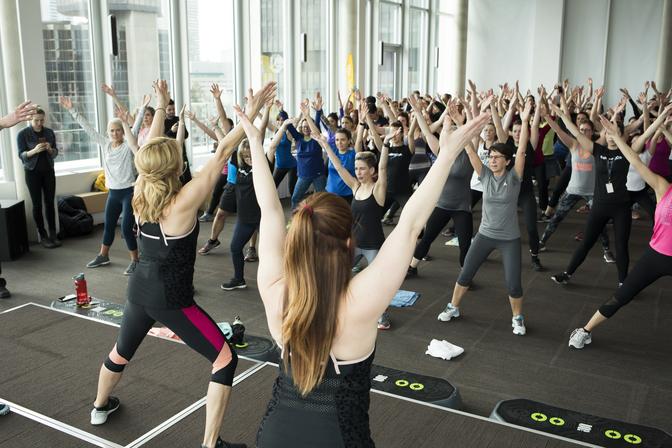 Outstanding women, #femmesdexception
Outstanding women
To highlight women's leadership and inspire our employees by shining a light on female role models with impressive careers, we launched our Outstanding Women program in 2019.
The Outstanding Women Awards, presented every two years, recognize female employees who have distinguished themselves by their daring, creativity and determination. A select jury chooses recipients in two categories: Next Generation (35 years and under) and Outstanding Woman.
The Outstanding Women talks give employees a chance to find out more about the career paths of inspirational, assertive female leaders at all hierarchical levels.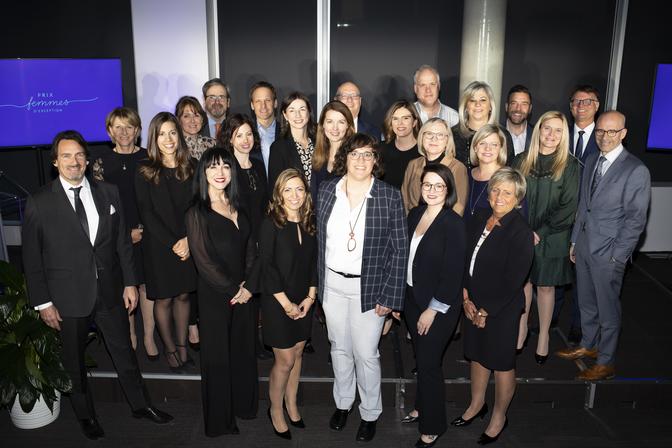 Equity, diversity and inclusion
We make every effort to onboard our new talents smoothly and support their ongoing development in an inclusive and respectful work environment. All employees are treated equally regardless of gender, culture, religion, disability or sexual orientation. Since 2019, Quebecor has been participating, in partnership with the Fondation Les Petits Rois, in an on-the-job mentoring program for young people with intellectual disabilities.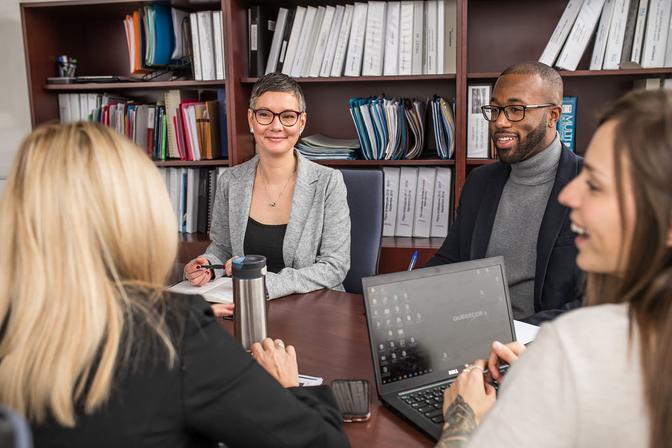 Campus Québecor, #campusquebecor
Talent development
We are committed to developing our people's skills and offer many training opportunities for all hierarchical levels through our Campus Québecor professional development program.
This year, Campus Québecor dispensed more than 10,000 hours of training and lectures to employees and managers from all our subsidiaries.