Videotron Centre
The Videotron Centre is a world-class multifunctional venue in Québec City. The state-of-the-art arena delivers an experience that meets the highest industry standards. Since it opened on September 12, 2015, it has become a must stop on international concert tours.
The popular arena was ranked 5th in Canada in terms of visitors by Pollstar and 4th on Billboard magazine's list of Top Canadian Venues by concert receipts in 2016.

With multiple configurations for sporting events and concerts, and smaller rooms for corporate events, the venue can seat up to 20,000 spectators.

The Videotron Centre is a public arena owned by Québec City. Quebecor is the manager of the facility through 2040.

Quebecor is committed to offering visitors the best possible experience and has lined up a roster of top-tier global partners to help it do so: AEG, Live Nation, Ticketmaster Canada, Levy Restaurants.
Find out more about the Videotron Centre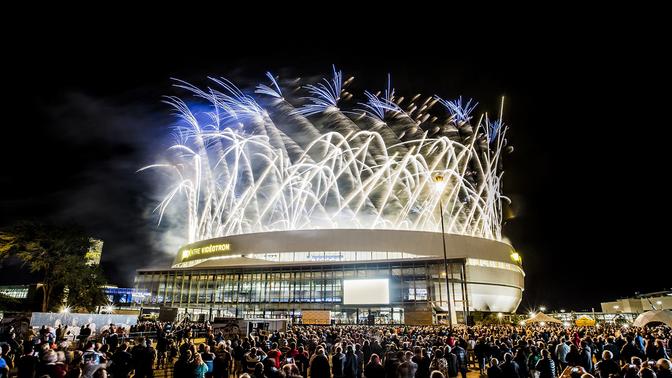 Performers who've rocked the Videotron Centre